The easiest way to eat

healthy meals
Save yourself time and money, and support your workouts with
6 months worth done-for-you dinner plans that contain all the right nutrients!
GET STARTED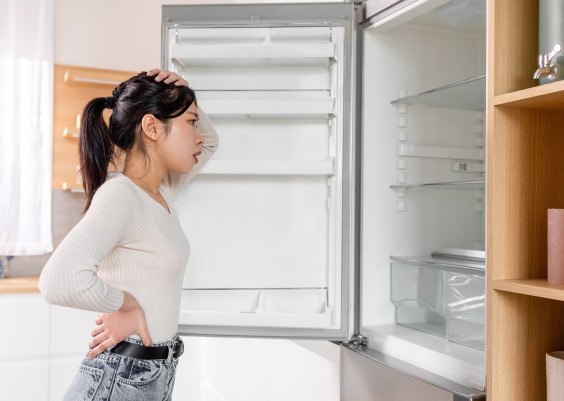 What's for dinner?
It seems like these days it's harder than ever to find the time to plan and prepare healthy meals.
With overwhelming choices, rising food costs, not to mention how long it takes to figure out what to make for dinner for one night - let alone an entire week - people are just burned out.
We've got you covered!
That's why Coach Betty Rocker teamed up with professional chef Mark Galvan to create My Dinner Plan for you!
We've done all your weekly meal planning for 24 straight weeks, provided easy-to-make tasty recipes that will support your active lifestyle and added a smart grocery list app that calculates all your quantities as you add things to your list so you can shop the store more quickly and save time and money along the way!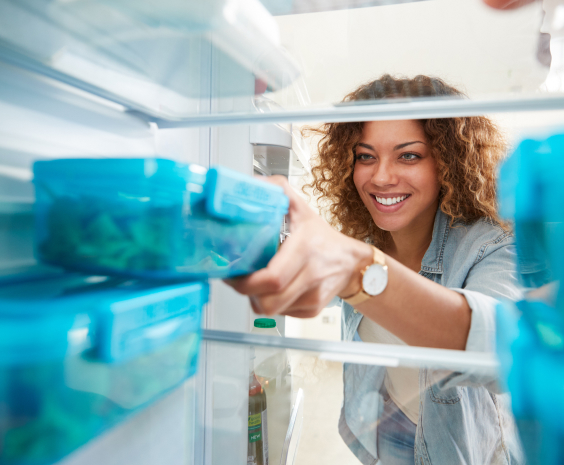 Make your life
easier

with a plan for
dinner every night of

the week!

Enjoy balanced, chef-created dishes that are easy to make done for you for 6 straight months! Mix and match recipes
from the plans to make your own plans! Get all the nutrients you need and a variety of protein sources, including fish,
poultry, meat and vegetarian options.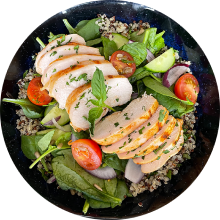 Sheet Pan Chicken with Tri-color Quinoa and Green Salad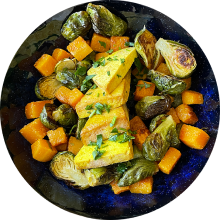 (V) Turmeric Tofu w Squash
and Brussel Sprouts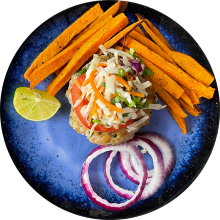 Turkey Burgers w Sweet Potato Fries & Citrus Slaw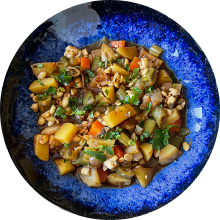 (V) Tempeh and
Vegetable Stew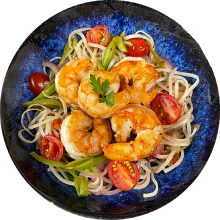 Cilantro Shrimp and
Rice Noodle Bowl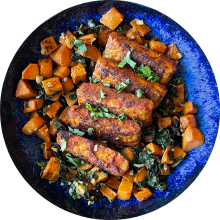 (V) Baked BBQ Tempeh
w Sweet Potato Hash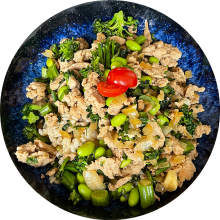 Turkey Stir Fry with Broccolini
and Brown Rice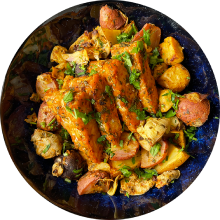 (V) Roasted Herb Tempeh with Artichokes and New Potatoes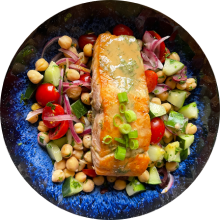 Honey Dijon Salmon with Mediterranean Chickpea Salad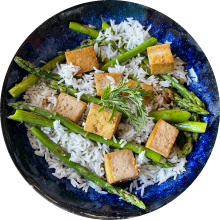 (V) Teriyaki Tofu w Jasmine
Rice and Asparagus
Balancing your plate

has never

been easier!

Weekly Dinner Plans
Make your life easier with a plan for dinner every night of the week! 24 weeks worth of plans map out complementary, tasty meals to save you money (and time) shopping and provide variety to tempt your tastebuds!

Simple Healthy Recipes
With over 140 recipes to choose from that include a balance of protein, fiber-rich carbs and healthy fats you'll have the nutrients you need to support your active lifestyle. Includes fish, meat, poultry, and vegetarian entrees.

Smart Grocery Lists
One click adds the ingredients from your recipes to your smart grocery list, sorted into store sections so you can shop with ease. Create and save grocery lists from meal plans, or create your own from recipes you want to make!
How does
My Dinner Plan

work?
Check out your
weekly plan
Choose a meal plan and select regular or vegetarian entrees (each plan offers both options). Don't want to follow a plan?
No problem - go to the Recipes section and choose recipes you want to make!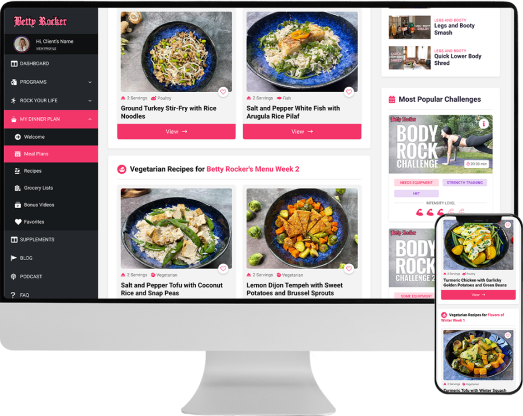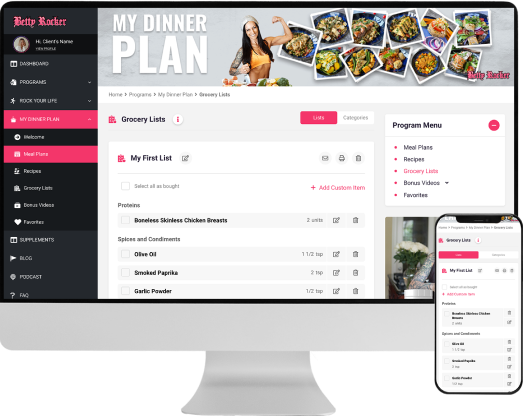 Build Your Smart
Grocery List
View recipes and select ingredients to add to your smart grocery list. Customize your grocery list by adding or removing items or changing quantities. Easily customize the servings of your recipes.
Cook and Enjoy
Now you're ready to cook! Check the batch prep steps for putting all the recipes together in one session, or just cook as you go using the individual recipe instructions!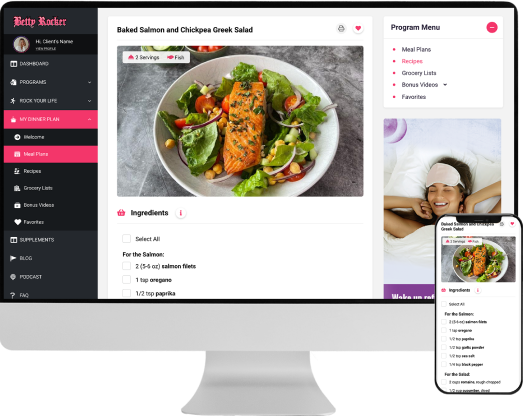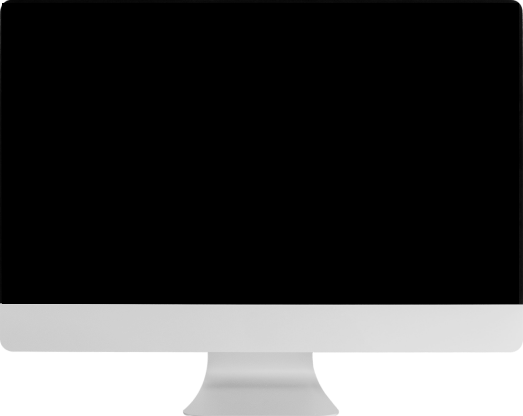 Hear how people
like using it!
Trista has been using My Dinner Plan for a few months, and is sharing how it's working for her, plus going over some of its features.
What's included in
My Dinner Plan?
#1
INCLUDED:


Meal Plans for 6 Months
$247 Value
Make your life easier with a plan for dinner every night of the week!
You'll find 24 weeks worth of plans for MON-SUN with the exact recipes to make, and the food prep steps needed in case you'd like to batch prep.
Easily customize the serving size based on how many people you're cooking for with the click of a button, add ingredients to your smart grocery list from within the recipe, and reference the easy prep steps to put it all together!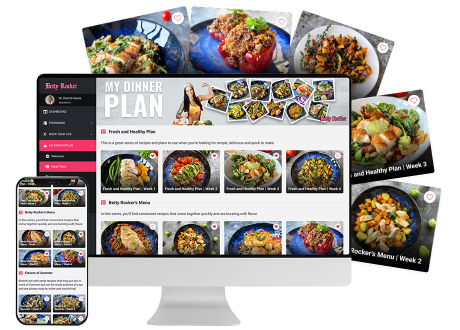 #2
INCLUDED:


Healthy Recipes Library
$147 Value
Your recipe collection includes a wide variety of simple, nourishing (gluten free and dairy free) recipes with protein sources like fish, meat, poultry and Vegetarian options.
Easily customize the amount of servings you want to make with a single click, and add ingredients straight to your buildable grocery list from within your recipe.
Your recipes are printable and include nutrition information.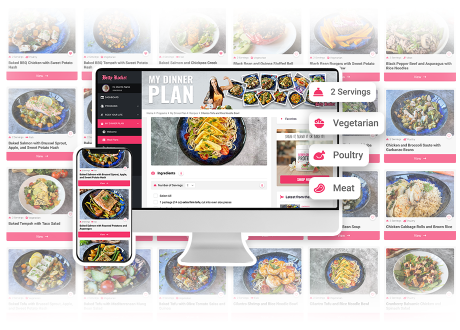 #3
INCLUDED:


Save Your Favorites
$37 Value
You can save your favorite recipes or weekly meal plans for reference anytime!
Want to make your own plan for the week from recipes you found in the Recipe Library? Just save them to your favorites and find them with ease!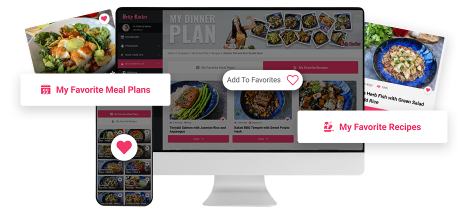 #4
INCLUDED:


Smart Grocery Lists
$97 Value
Your grocery lists are built directly from your recipes by selecting the ingredients you want. My Dinner Plan calculates the quantities for you based on how many servings you want to make, and adds them by section to your list, making it easy to shop the store by category.
You can create as many grocery lists as you like, add custom items you don't want to forget. Save and name your grocery lists for future reference, print them out as needed and even email them to yourself or whoever is going shopping!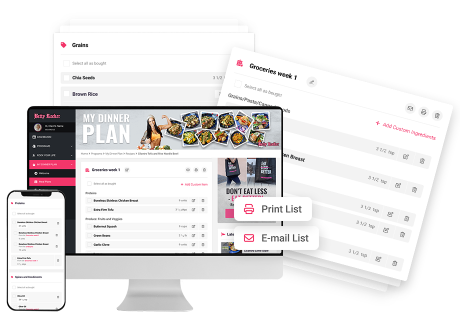 #5
INCLUDED:


Kitchen Pro Video Series
$167 Value
Join Coach Betty Rocker and Chef Mark for a series of cooking skills classNamees to save you time, help you master tips the pros use, and boost your confidence in cooking these tasty, delicious meals!
How can
My Dinner Plan

make
my

life easier?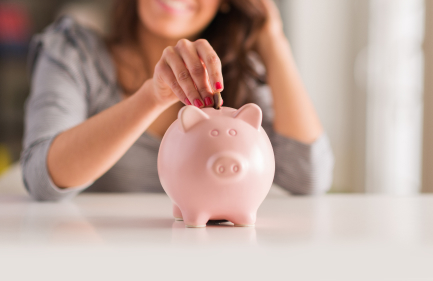 You'll save money
With rising food costs, finding ways to save money on food is essential.
With My Dinner Plan you'll have tasty and varied dishes throughout the week with crossover ingredients so you aren't buying tons of costly, specialty ingredients.
You can say goodbye to food waste (another money-saver) and avoid being stuck with nothing to eat at the end of a busy day and feeling like your only option is to order takeout. Enjoy putting more nutrients in your body, and more money back in your pocket!
You'll save Time
Figuring out what to eat every night means taking time to research recipes, finding recipes that share complimentary ingredients, building a grocery list and calculate quantities for the number of people you're cooking for.
With all the rest of the things you have going on every day, let us save you the time and effort this takes by giving you access to thoughtful, nourishing meals and
recipes that you can add to your grocery list with the click of a button.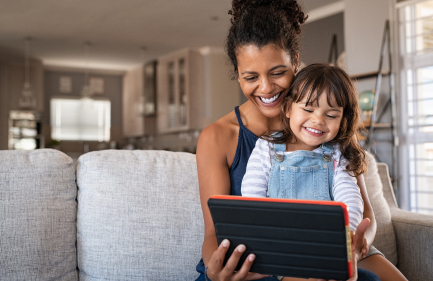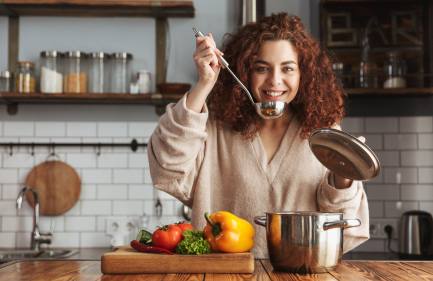 You'll Eat Better Food
Without a plan, it's easy to fall into just going out to eat or ordering takeout. Having home-cooked meals means the nutrients you need are guaranteed to be in the meals you're eating - without any extras or additives, hidden sugars or oils you didn't realize things were cooked in.
When you have tasty, nourishing meals to eat at home, you'll fuel up when you're hungry - not when you're hangry, and be less likely to overeat or rely on junk and snacks and sweets.
You'll Achieve and maintain a healthy physique
There's no question that exercise and nutrition go hand in hand. Without quality nutrients you simply won't see the results of your active lifestyle.
Having consistent and healthy high-quality meals that contain the right balance of protein, carbs, healthy fats and greens will unlock your potential to achieve your fittest physique, improve your energy and boost your overall health!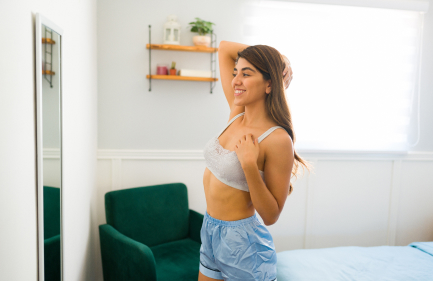 What our
customers
are saying….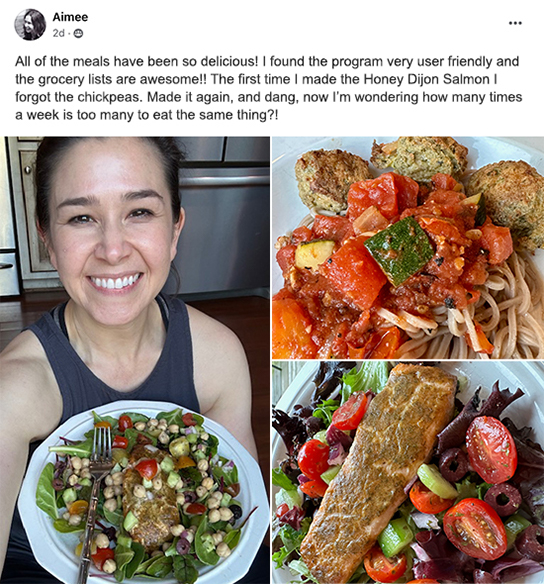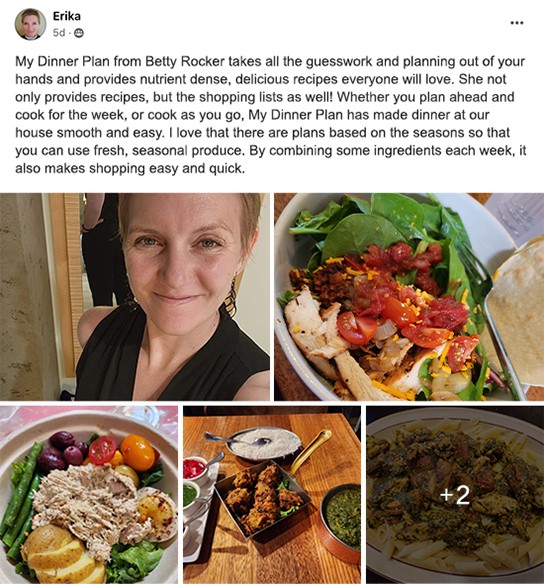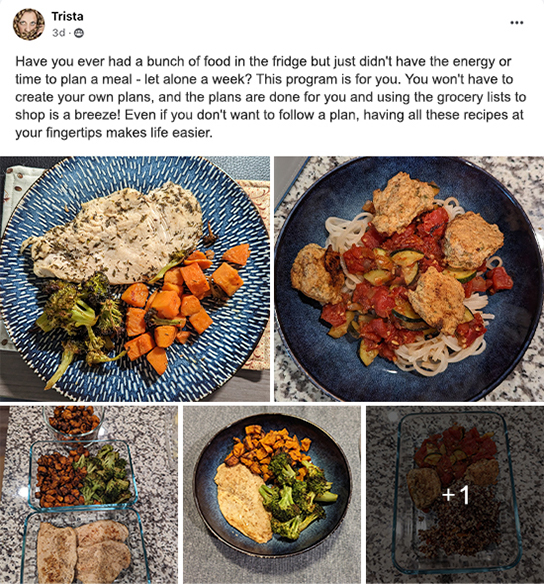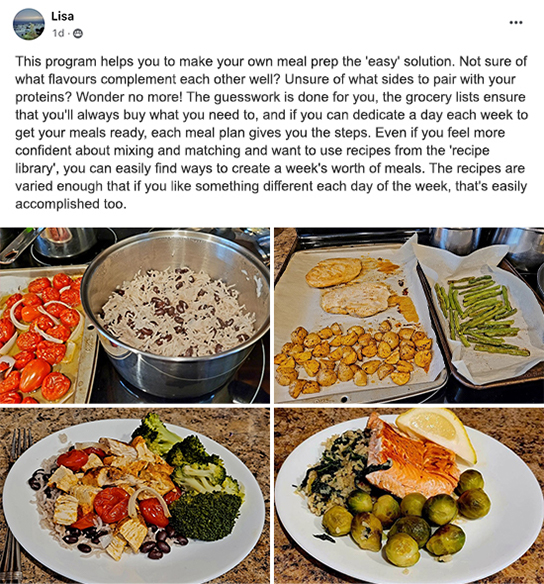 Start
My Dinner Plan

Today...

Save time and money while enjoying delicious, healthy meals with all the planning done for you!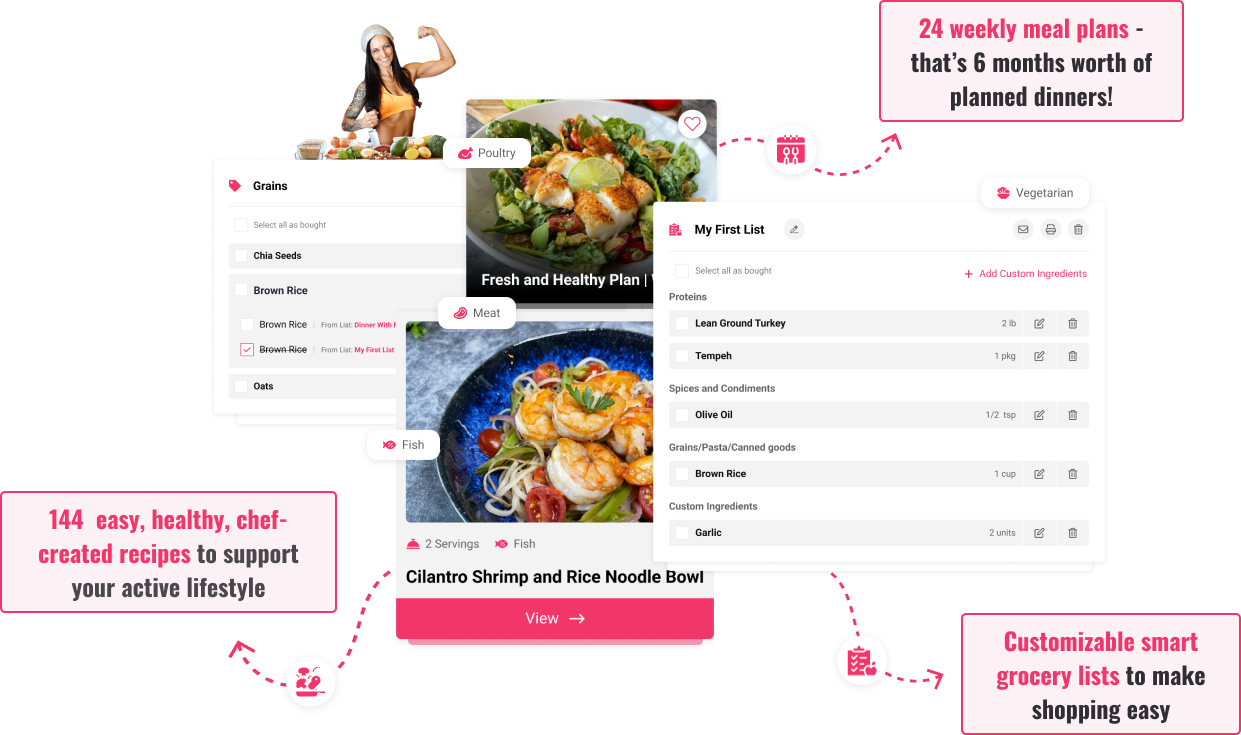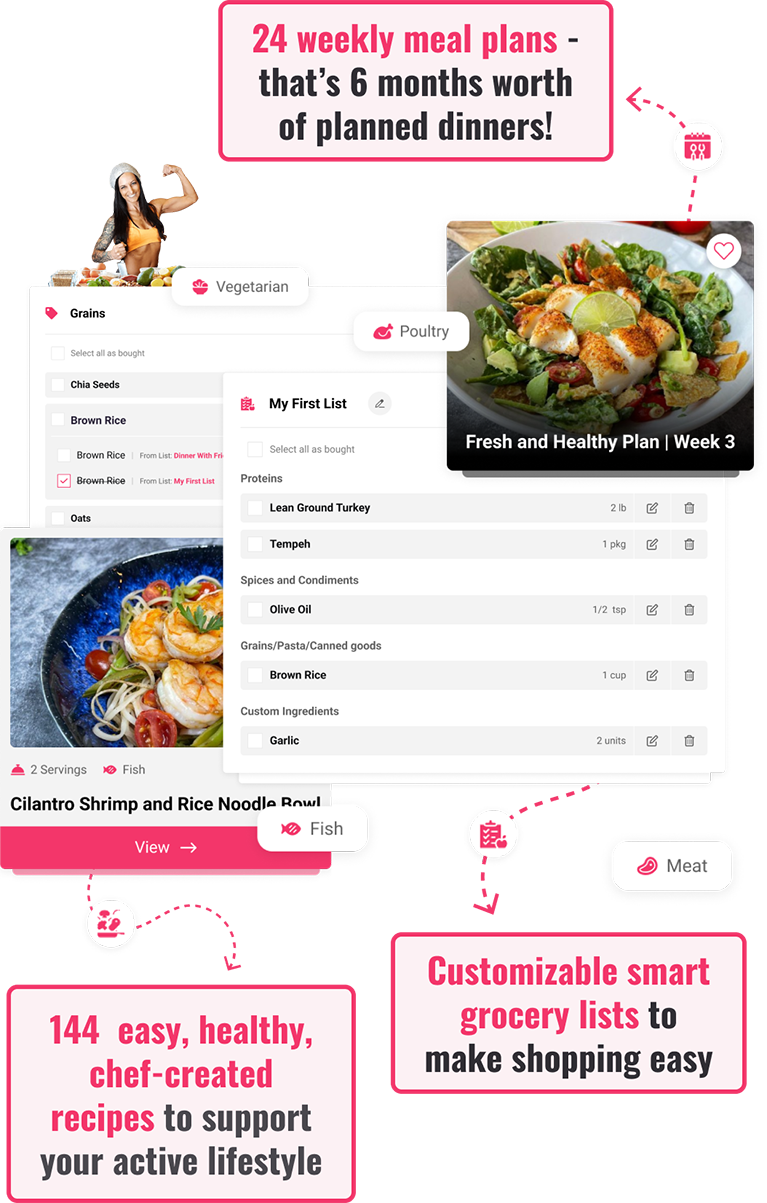 My Dinner Plan
(Total value: $695)
Hiring a professional chef to do your planning and prep costs between $300-$500 a week (not including the cost of groceries).
Combining the cost of each component of this 24-week plan would cost $695, which averages out to $29 a week to have everything planned and at your fingertips.
But Betty Rocker fam can get all 6 months worth of My Dinner Plan for $197, more than half off the average it would cost for a chef for a week, and for a fraction of the total value of the components - making it just $8 a week!
One-time Payment
$0
Just $0.00 a week!
3-Pay Option
$0 x 0 months
Just $0.00 a week!

For security purposes, all orders are processed on a secure server.
You'll receive INSTANT ACCESS to the My Dinner Plan and Bonuses Immediately After Purchase.
This Program is 100% Digital. No Physical Products will be Shipped.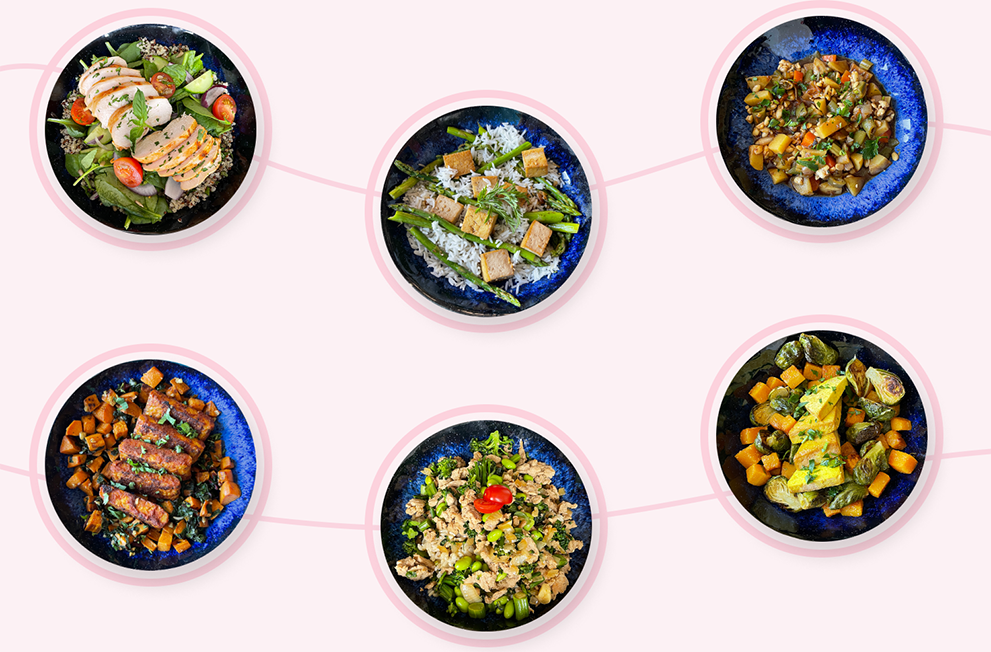 No Risk 30-Day
Money Back GUARANTEE
Check out
My Dinner Plan

and experience the benefits for yourself…

I know that this resource will have an incredibly positive impact on your life, because not only do I live it, I see it, and I read about it from the people who use it over and over.

But I know you have already been on a journey getting here, and I trust that you know what's best for yourself. At the end of the day, if this isn't the right fit for you, or doesn't create change in your life, don't sweat it. You can return it within 30 days and get your money back, no questions asked.

Bree Argetsinger
CEO The Betty Rocker, Inc
Frequently Asked
Questions
Do the recipes include nutritional information?
Yes they do. Each recipe shows you the nutrition facts per serving.
Are the recipes different than the recipes in other Betty Rocker meal plans?
Yes. These are new entree recipes, but they follow a similar nutrient-dense profile in containing protein, carbs and healthy fat from whole food sources. The recipes are gluten and dairy free (though you are always welcome to make additions and modifications), flavorful and fun to make.
Since it sounds like you may have one of my other meal plans already (yay!) My Dinner Plan differs from these programs in another way as well. While programs like the Body Fuel System or the 30 Day Challenge Meal Plan teach you my system for eating healthy throughout an entire day, I have found that once someone has mastered that approach they get a little stuck keeping dinners (and sometimes lunches) interesting.
That's why My Dinner Plan is a program focused on entrees specifically since I find this is one of the toughest things to consistently be creative (and cost effective) with.
Do I have to follow the weekly meal plan?
No, you can pick any recipes from the recipe section to create your own custom grocery list and plan for the week.
Are there vegetarian options?
Yes, there is a full vegetarian menu available each week. You can also mix and match the entrees from the regular menu by replacing what you want to make with its counterpart from the vegetarian menu. The batch prep steps cover the steps for making both types of menus, so you can really do what works best for you.
I can't have dairy/gluten, do the recipes include them?
The plans and recipes are completely gluten and dairy free.
I don't like eating the same thing every day. Do the plans include enough variety?
The plans offer you 3 main entrees per week (plus a bonus 4th if you want another option) that you rotate through so you're not eating meal 1 again until day 4. We have found that this is the sweet spot to offering you variety, while also not forcing you to cook 5-6 different dishes throughout the week which is a lot of work. You have full access to all the recipes at all times, so if you want to add another dish for the week you can easily do so.
What does "batch prep" mean, and do I have to do it?
'Batch prep' is a convenient way to get the bulk of your food prepared in one session. Many people find this is such a time-saver for them in a busy week, having their healthy dinners already cooked and just in need of reheating. However, you can also choose to cook your recipes as you go throughout the week. You might like to cook each recipe with enough left over for your next meal as a way to save yourself some time.
How can I make this work for more people?
Easy! All the recipes give you the option to select how many servings you'd like to cook. Make your selection right inside the recipe, and your recipe instantly updates the ingredient quantities for you. The grocery lists can also be edited should you wish to make any last minute changes of quantities.
I don't really want to cook…is Chef Mark available to come and prepare all my dinners?
Haha! I hear that! I asked Chef Mark how much he charges to do personal chef meal prep and his fee is $400 per week plus the cost of the groceries. A personal chef can cost a bit less than this and also quite a bit more depending on the region.
We collaborated to do one of the hard parts for you with My Dinner Plan, which is the planning and creation of the recipes you'll make, plus the feature where you can automatically add the ingredients to the grocery list. You'll be saving money every week using this system!
We also put a lot of care into ensuring the meals were well-balanced, using recipes that weren't overly complicated. We hope that with these simple recipes and this easy layout, you will find that you have more time to enjoy the cooking process.
Can I find the ingredients for the recipes easily?
We were conscious of using ingredients that you could find in your local grocery store. Since you'll rely on similar protein sources over time, we suggest looking for deals where you can buy things like chicken or poultry in bulk frozen so you can save money.
If a produce item is unavailable, it's usually quite simple to swap it for something similar that is available. We developed this program in the US, so we may not have been able to account for variances in international grocery stores but we think that most people will have no problem with the ingredients for these recipes, regardless of location.
You may
also like
supplements
100% organic, high protein (22 grams of protein per serving), nutrient-dense whole food powder combining 15 superfood greens and berries into one delicious smooth strawberry vanilla flavored shake!
workout plan
Define your abs and sculpt your booty and legs with this time-saving 30-day workout plan that can be done at home or in the gym!!